FUNDRAISING
Our fundraising committee are looking to raise in the region of £2.5m to fund the redevelopment, which will include the new purpose-built building, improved and enlarged grounds and access road, fittings, furniture and equipment. We will also be increasing the activity kit and boats to allow us to enlarge our general operation and some funding to help us over the first couple of years of operation when our income may not have caught up with our expenditure.
We are looking at a wide range of funding options, with the majority coming from grants from charitable trusts and foundations. We are also looking at some smaller scale fundraising that everyone can help with which are set out below.
Due to the Covid-19 pandemic, funding by Trusts & Foundations have been diverted to mitigate the widespread effect on the health and economics of those in need. The Trustees have agreed with our funders to postpone the redevelopment for at least 12 months
---
EASYFUNDRAISING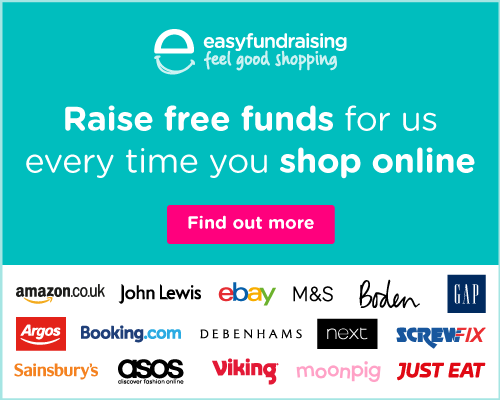 Did you know that whenever you buy anything online – from your weekly shop to your annual holiday – you could be raising free donations for Phoenix Canoe Club with easyfundraising?
There are over 4,000 shops and sites on board ready to make a donation – including eBay, Argos, John Lewis, ASOS, Booking.com and M&S – and it won't cost you a penny extra to help us raise funds.
All you need to do is:
1. Go to https://www.easyfundraising.org.uk/causes/phoenixcanoeclub/?utm_campaign=raise-more and join for free.
2. Every time you shop online, go to easyfundraising first to find the site you want and start shopping.
3. After you've checked out, the retailer will make a donation to Phoenix Canoe Club at no extra cost to you whatsoever!
There are no catches or hidden charges and Phoenix Canoe Club will be really grateful for your donations.
Thank you for your support.
---
AMAZONSMILE
Want to help make a difference while you shop in the Amazon app, at no extra cost to you? Simply follow the instructions below to select Phoenix Canoe Club Limited as your charity and activate AmazonSmile in the app. Amazon will donate a portion of your eligible mobile app purchases to us.
How it works:
1. Open the Amazon app on your phone
2. Select the main menu (=) & tap on "AmazonSmile" within Programmes & Features
3. Select Phoenix Canoe Club Limited as your charity
4. Follow the on-screen instructions to activate AmazonSmile in the mobile app